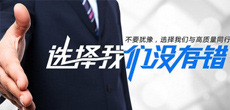 EIFPMG
Sales: sales@eifpmg.com
skype: eifpmg
Please contact sales to get price and product catalogue.
The advantage of offshore wind than onshore wind
Release date:2016-07-28
Although a lot of risk, compared to the offshore wind onshore wind has unique advantages: one is offshore wind wind resources more abundant; Second, the offshore wind can also reduce power transportation costs. Due to offshore wind power resource of the most abundant, the southeast coastal areas adjacent to demand greater economic developed area, can realize nearby digestion, reduce transportation costs.