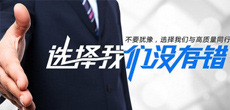 EIFPMG
Sales: sales@eifpmg.com
skype: eifpmg
Please contact sales to get price and product catalogue.
Your location:
Home
>Contact us
SHANDONG LANGTAI NEW ENERGY TECHNOLOGIES CO.,LTD
Address 1: High Technology Park, Zibo city, Shandong, China
Address 2: Huangjin Industry Park, Ganzhou city, Jiangxi, China
Sales: sales@eifpmg.com
Tehnical support: tex@eifpmg.com
Contact Us: +86(0)18939823286-(021) 59793680
We have developed many strategic partners in the past years, who can provide full technical support and service in common projects together with us in order to be close to end use of our products. We organize the team, even together with end users to take part in the actual test & practice and act as end users by ourselves! We are thinking as we are end users! We are doing as we are end users! We are getting more and more feedback from field test to improve our products as customized to be the right solution for applications. If you have any feedback, feel free to talk by email, comment at facebook, twitter, youtube, blogspot and face to face. Also welcome to talk to our engineers about your idea, you plan!
Technical Leader Introduction
Rickey Liang who designed our patented vertical wind turbine (click Rickey Liang's Linkedin

)with very good performance during 3 years(please see working video and test report click here) and more than 2000units installed in inner Mongolia, China; also professional on PM generator and BLDC motor's design, has much experience on tests, end projects debugging and analysis.
Our Global Partners List (Part)